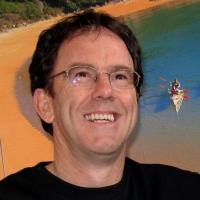 Darryl Wilson - CEO, Marketing Manager
Eldest son of company founders, John and Lynette Wilson, Darryl is a 7th generation local of the Nelson region. From holidays at the family "bach" at Torrent Bay, Darryl moved into guiding and helped his father build the family's lodges on the Abel Tasman coast. A marine engineering apprenticeship took him away from home for a while, but he soon came back to the family business. Read the story here: "Messing About in Boats"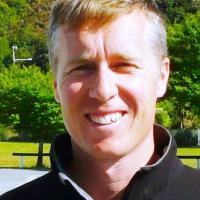 Shay Gill - Operations Manager
A 'real' local, our Operations Manager's great-great grandfather arrived in Nelson in 1842. Shay's been with us since 2000. Along the way he's collected qualifications including Outdoor Recreation and Management, commercial Skipper and qualified Sea Kayak Instructor. Despite his responsibilities, he hasn't lost his sense of fun. When called in to be a kayak guide, he still gets rave reviews.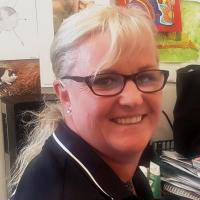 Dianna McKay - Office Manager
A Golden Bay local, Dianna finished High School in Nelson, then went on to study Hospitality and Tourism at NMIT. When opportunities in the hospitality industry dried up in 1993, she started working for The Warehouse. After 24 years of managing Warehouse stores in Queenstown, Greymouth and Motueka, in 2017 she decided on a change of scene, and chose our office to benefit from her management skills.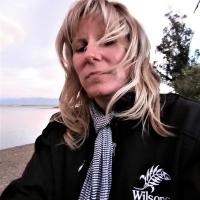 Sandra Williamson - Sales Manager, Marketing Co-ordinator
Growing up in Hanmer Springs, Sandra studied Tourism Marketing & Management at Lincoln University. With experience in hospitality and farming, she set up the Golden Bay Information Centre for Nelson Tasman Tourism. With a passion for travel, she went to live in Switzerland, Germany & Holland before returning home to take up the position as manager of the Motueka i-SITE before we lured her away in 2004.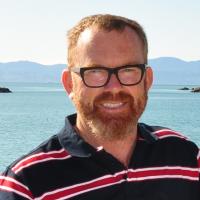 Craig Wilson - Lodge Manager, Chef
Son of company founders, John and Lynnette Wilson, Craig did his share of guiding in the park and building the Lodges he now manages. He trained with renowned chef, Ruth Pretty, in Wellington before heading to London where he helped set up Freedom bar/café, still operating on Wardour St, Soho. His journey includes being 'chef to the stars' and operating his own restaurant at Cederman House, Riwaka, before taking the helm at the family's lodges in the park. Read his story published in Hospitality Magazine.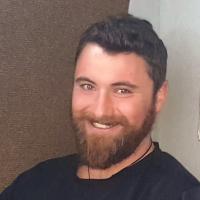 Robbie Jameson - Chef
A world traveller since childhood, Robbie gained qualifications in catering & hospitality from South Downs College in England. His first job in our region was chef in Kaiteriteri, while his brother worked in our Lodges in 2014. Robbie returned to work for us 2016 as Lodge Operations Assistant, then took up the role of Chef in 2017.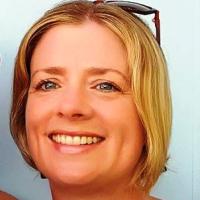 Emma Latimer - Multiday Co-ordinator
At Torrent Bay Lodge on an industry familiarisation trip from England, back in 2007, Emma's British boyfriend proposed. They married in England, then emigrated to NZ in 2008. Emma joined our Reservations Team in 2009. After a maternity break to welcome daughter Phoebe in 2011, Emma is now our multiday reservations specialist.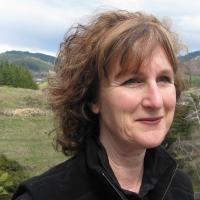 Gill Bisley - Reservations
With an arts and teaching degree from Dunedin, Gill first came to Motueka to teach at Parklands School in 1987. Deciding teaching wasn't for her, she worked at our Torrent Bay Lodge for a season in 1988. After raising two children, and with 6 years experience at Kiwi Bank and NZ Post she joined our Reservations Team in 2013 to make use of her diploma in business administration from NMIT (Nelson).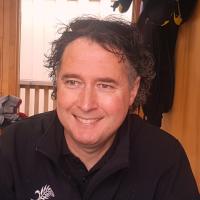 Aaron Palenski - Reservations
Working in corporate customer services, and guitarist for an infamous Christchurch rock band, Aaron decided to leave Christchurch after the 2011 earthquakes. He and his wife sold up and settled in the Kaiteriteri region. Since 2012, he's been keeping our Res Team on their toes with his dry sense of humour.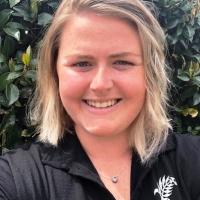 Grace McCullough - Reservations
A Nelson local, Grace loved spending time with her family doing hikes around the region. After finishing school she attended the New Zealand School of Tourism in Wellington then spent 5 years working in Car Rentals. After travelling for a few months she returns to sunny Nelson to work her first summer helping our visitors experience Abel Tasman National Park.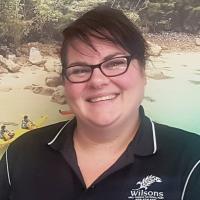 Jessica Champagne - Reservations
With a personality to match her name, Jessica was destined to work in the tourism industry, starting at Whale Watch after leaving high school in Kaikura in 1999. She then studied Information Technology at NMIT in Nelson and spent 2 years in Wellington before returning to the South Island and settling in Motueka in 2011 with husband and baby son. She's been working with our Res Team since 2017.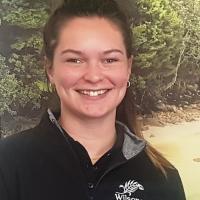 Leea Conning - Reservations
Born and raised in Motueka, Leea took a gap year after leaving school in 2018. Working at the Kaiteriteri Store, she learned what was involved with assisting visitors to our region. When we advertised for help, she was keen to apply, and we were keen to add her friendly professional attitude to our Reservations Team.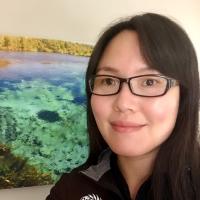 Linna Zhang - Reservations & Translator
A graduate from Peking University in 2003, Linna went to France for a masters degree in science of management. She has visited much of Europe, Asia and the Middle East, by bike or on foot. Along the way, she worked as freelance translator, cycling teams/races coordinator and organiser. After marrying a Motueka local, in 2008 they settled here to raise a family. She has been working with us since 2008.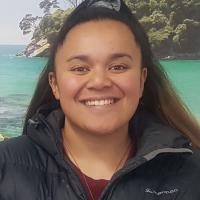 Lyric Siaki - Reservations
Raised in Motueka, Lyric traces her ancestry to North Island iwi, Ngati Maniopoto. A keen sportswoman specialising in Rugby and Netball, she is completing her certificate in Travel and Tourism at NMIT this year.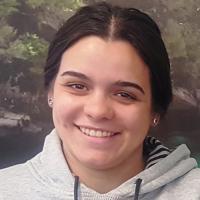 Maddi Cossar - Reservations
After the Christchurch earthquake in 2011, Maddi's family moved to Motueka. Working at the local supermarket while attending Motuka High School, and during a gap year after leaving school, she is now completing her certificate in Travel and Tourism at NMIT.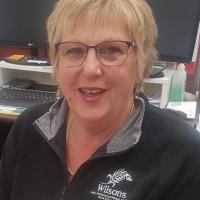 Maggie Clyne - Reservations
Raised on the family sheep farm in Marlborough, Maggie stayed in the region to marry and raise three children. Tragically widowed when her eldest was 9 years old, Magggie moved to Nelson in 1992 to start a new life with a new husband. After working as a nurse aid, she co-managed Golden Bay Holiday Park with her husband, then worked 5 years with Marlborough Tour Company. Grandchildren lured her to Motueka in 2019 and she joins our Reservations Team this year.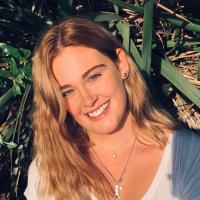 Stevie Inch - Reservations
Born and raised in Motueka, after graduating from high school, Stevie moved to Wellington to study for Bachelor of Nursing at Massey University. With her passion to make a difference, she volunteers for the Wellington Free Ambulance. Returning home as often as possible to spend time with friends and family, and explore our local national parks, she is excited to be part of our team this summer.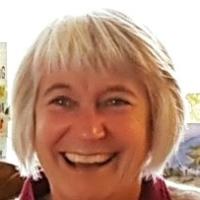 Lucy Hodgson - Media Co-ordinator
Born in England and brought up in Australia, Lucy is now a Kiwi. Between working as a marine biologist and scientific editor in Australia, teaching skiing in Queenstown, France and Canada, and 6 years as Press Officer for the Queenstown ski areas, she's fitted in 15 seasons as a Track Guide on the Hollyford, Milford and Abel Tasman tracks (not all at the same time).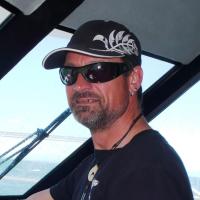 Murray Black - Chief Skipper
Having paradise as an office, has kept Murray working in the Abel Tasman for 16 years. He has worked on most of our boats, now a qualified Inshore Launch Master. Born in Nelson, his overseas travels give him a working knowledge of the German language. As a volunteer on the brigade assisting clean up after storm damage on the West Coast, he shows true kaitiakitanga (guardianship) of the environment.
Alan Noble - Skipper
Brought up by a keen boating family in Motueka, what does a Boat Skipper do on his days off when he's been working on our boats for over 20 years in the Abel Tasman National Park? He takes his own boat into the National Park and beyond.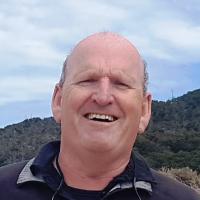 Daniel Staley - Boat Host
The host with the most! Originally from Gisborne, Daniel spent 13 years in the UK working in the print finishing industry. Returning home, he worked a further 13 years on the Auckland ferries. Auckland's loss was our gain when Daniel joined our Vista Cruise hosts in 2017.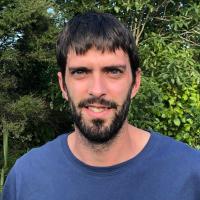 Ben Gauntlett - Skipper
From before he was born, Ben was boating in the Waikato. His family moved to Nelson when he was 4, with holidays spent on or around water. It was only natural for him gain his first Skipper's qualification aged 19. Now with an Offshore Watchkeeper Certificate, he has worked on vessels from 6-37 metres around New Zealand, Australia and Papua New Guinea. After an ocean voyage from Tonga to Nelson, he's happy to be home so he can indulge in more 4WD adventures and hunting in the mountains.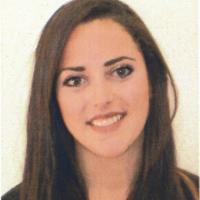 Celestina Brancati - Boat Host
No wonder Celestina loves the sea, growing up in the Mediterranean with every summer spent on the island of her Sicilian relatives. Travelling to Australia and NZ, she was captivated by the open ocean and gained marine qualifications in Warkworth, then worked for a year on a super-yacht sailing around NZ. This season, she joins us in the Abel Tasman. Her dream is to live aboard her own sailboat and travel wherever the wind takes her.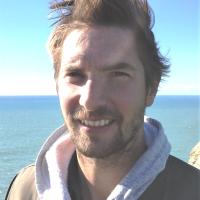 Anton Tennet - Boat Host
Although being what is colloquially referred to as a Jafa, Anton hasn't lived in Auckland for a number of years, preferring to call the Bay of Islands home. When travelling to Malaysia by container ship he realised how much he enjoys being on the water. Gaining his maritime qualifications in Nelson, he's decided this part of the country can give him the experiences he seeks.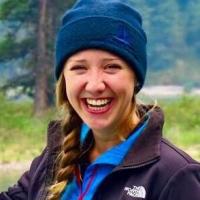 Kaitlyn Gillis - Boat Host
Coming to us from Canada, this is Kaitlyn's first OE. She is an experienced boat driver guide based in the Canadian Rockies, leading adventures on Maligne Lake to Spirit Island.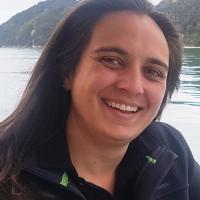 Katy Wyllie - Boat Host
Hailing from the North Island, Katy spent 8 years working for Radio NZ as an announcer and audio engineer. Looking for a change, in 2015 she completed a Super Yacht crewing course in Warkworth, and worked as a deckhand on the Auckland ferries. Escaping the big city, Katy joined our Vista Cruise hosts in 2018.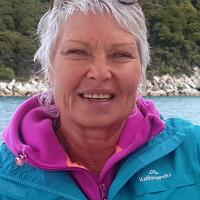 Bronwyn Forde - Driver and Boat Host
Bronwyn left the family farm in Southland (Mabel Bush, Invercargill) to travel the world at the age of 23. Many years later, she returned after maritime adventures in the Mediterranean, Middle East and Australia. When the family farm sold in 2017, she chose Nelson as the next place to explore. When she's not hosting guests on our passenger services on road or sea, she will be exploring the top of the south by foot, bicycle and kayak.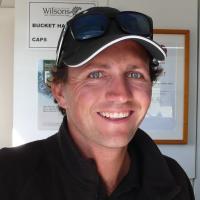 Sam Ryder - Head Guide
Sam's ancestors arrived in Nelson in 1865, so brings a wealth of local knowledge and enthusiasm to his job. He joined us in 2008 fresh from studying Outdoor Recreation and Advanced Leadership & Guiding at Tai Poutini Polytechnic (South Island West Coast). A qualified Ski Patroller, Sam was spending his winters as Health and Safety Officer at Rainbow Ski Area until we were able to offer him a year-round role in 2018.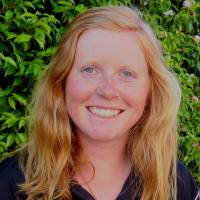 Amy (AJ) Carrick - Guide
An Otago Polytech graduate, Amy was born in Dunedin where she taught sailing at her local Vauxhall Yacht Club. After helping friends sail a yacht from the Whitsundays to Cairns (Australia) she found the "perfect job" with our guiding team in 2012. During our low season, she has instructed part time for Otago Polytech, assisted on school camps and worked in reservations for Glacier Guides at Franz Josef.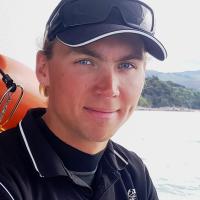 Caleb Martin - Guide
A season guiding at Waitomo Caves inspired Caleb to gain a Diploma in Outdoor Instruction & Recreation from the Hillary Outdoors Education Centre in 2016. Working with us since 2017, he spends the winter season chasing fun on the snow, and instructing Christchurch school children in outdoor education.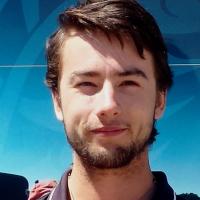 Jack Ferguson - Guide
Born in England and raised in Dunedin, Jack first joined us as a kayak guide in 2015 after graduating from Otago Polytech. He spent 2 seasons with us, then went travelling in Canada and Europe. In 2017 he started an engineering apprenticeship in Dunedin but the lure of Abel Tasman has put the apprenticeship on hold and brings him back to guide with us summer.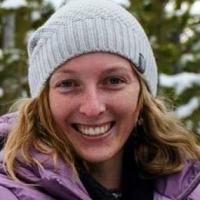 Lucy Rudd - Guide
Born in Christchurch, Lucy grew up in Perth and has a Science degree (Marine Biology) from Curtin University (Perth). Between jobs at the Dept. of Fisheries she travelled to Canada to work at a ski resort and as a fishing guide. She joins us after a season of guiding in Freycinet National Park (Tasmania) and skiing in Wanaka.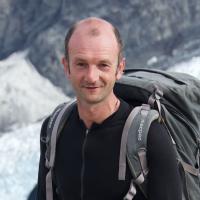 Marios Gavalas - Guide
With Greek origins, and born in England, Marios has live in New Zealand for over 20 years. After graduating with a degree in geography from Sheffield University, he spent several ski seasons in the French Alps, so speaks fluent French. Adventure guiding in New Zealand since 1999, he first started with us in the Abel Tasman in 2010. He has 18 travel guides on New Zealand hiking and historical attractions (published by Reed Publishing) and is now developing walking apps.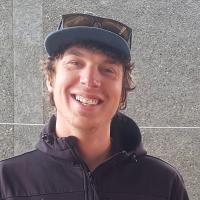 Miles Darby - Guide
Hailing from Cardiff, in Wales, Miles left school to study outdoor leadership, then spent 3 years kayak guiding around in the Isle of Man, UK and Europe. He returned to Wales to guide on the Pembrokeshire coast for 3 years. Our good reputation brought him to New Zealand to guide for us in 2018. After a season at Porters Ski Area, he's back for another summer with us.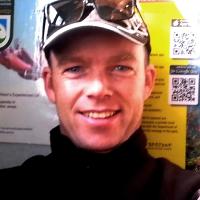 Paddy Kenny - Guide
With a degree in Outdoor Education from Otago Polytech (2011), Paddy started with two seasons kayaking guiding in Kaikoura then set off to see the world. He's taught cultural and adventure sports for international schools in Asia, UK and Switzerland. For recreation, he challenges himself with long distance runs and bicycle tours.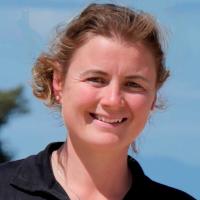 Shannon Trimble - Guide
Shannon returns to us after a break that included adventure racing in Portugal. She has adventure tourism qualifications from Otago Polytechnic, and has completed six seasons guiding with us. During our winter she has guided in Norway and competed in multisport endurance races. Don't be intimidated! She's a popular and patient guide.